Look closely and you'll notice that a Charter home looks and feels different than any other new home. From the large front porch to how the sun enters your kitchen to your laundry room layout, all of our homes are designed to feel larger, brighter and stand the test of time. We call it Living Design and every Charter home at Belmont will be designed with these 4 principles in mind.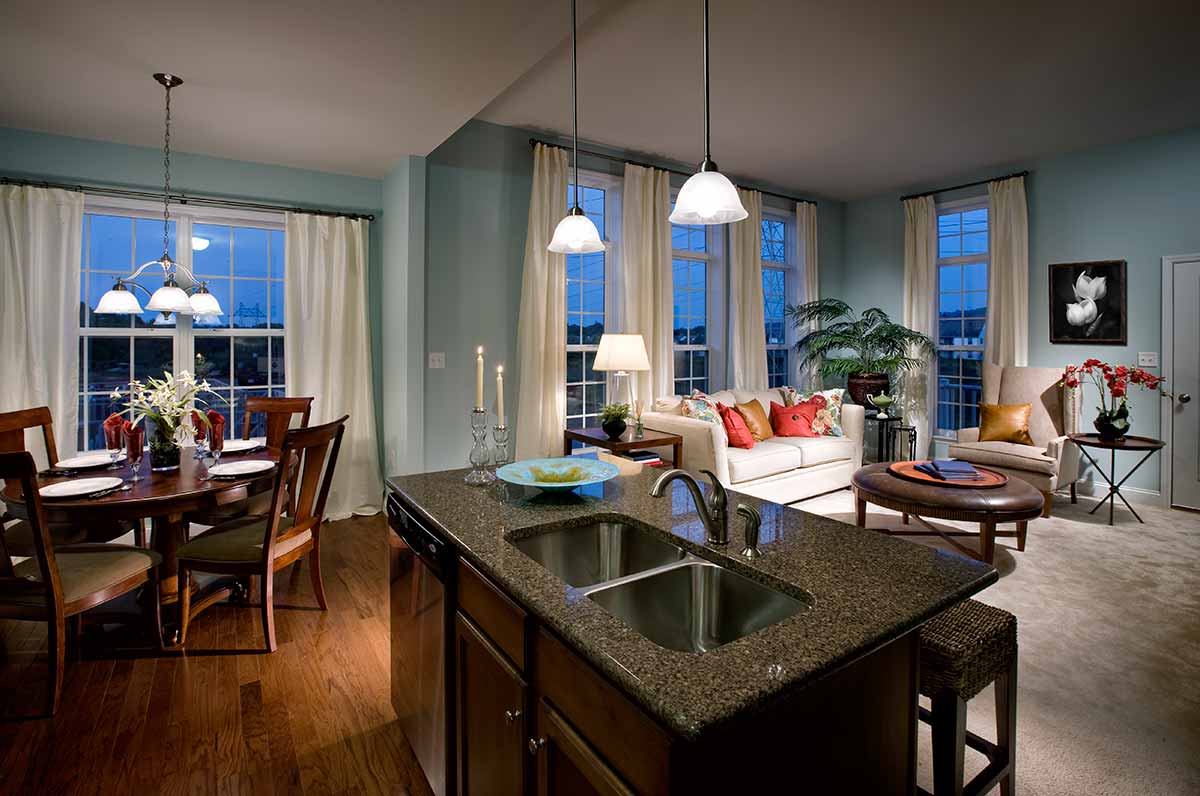 Natural Light
We believe in the power of natural light. Our homes include 20% more windows that are 30% larger than the average new home so you can let the outside in and feel happier, too.
Sightlines
We believe in open spaces. Your new home at Belmont will feel large and spacious, allowing you to see from one room to the next and be a part of those special moments that happen every day.
Great Spaces
We believe every square foot of your home is valuable. Your new home at Belmont will be designed to take advantage of every inch, with no wasted space. Only flexible floorplans that can complement your life today and change with you and your family's needs over time.
Timelessness
We believe in creating homes that stand the test of time. Your new home at Belmont will never feel dated because we've designed it with timeless finishes and architecture full of character that only grow better with age.
Take a look at our gallery and see for yourself why our homes are designed for the way you want to live in a neighborhood you want to be a part of.
Sign Up for the Belmont Priority Club, and be one of the first to know when we release floorplans, pricing and details on our VIP Preview event on October 14.
We can't wait to welcome you home.