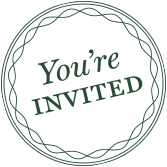 WHERE
1631 Fruitville Pike
Lancaster, PA 17601
(Follow event signs to tent)
WHEN
Saturday, October 14th
from 1 - 3 PM

2017-10-14 13:00:00 2017-10-14 15:00:00 America/New_York Charter Belmont Preview Event Be the first to choose your perfect homesite and get the absolute best price on your new home. Hear what makes Belmont special, meet the Charter team, and enjoy complimentary refreshments, kids' activities, and more. 1631 Fruitville Pike, Lancaster, PA 17601 Charter Belmont information@charterhomes.com
Be the first to discover Belmont in Manheim Township.
The much-anticipated opening of Belmont, the best new neighborhood in Lancaster, is finally here! Join us for the chance to be the first to choose your perfect homesite and secure the absolute best price on your new home – ahead of the public Grand Opening later this Fall.
Enjoy complimentary food, kids activities and giveways, meet the Charter team, and learn how you can become a Belmont Founder.
Don't miss out on this exclusive opportunity to be the first to call Belmont home. Space is limited - fill out the RSVP form below by Wednesday, October 11th to reserve your spot.
Questions?
Call 800-325-3030 or email information@charterhomes.com.